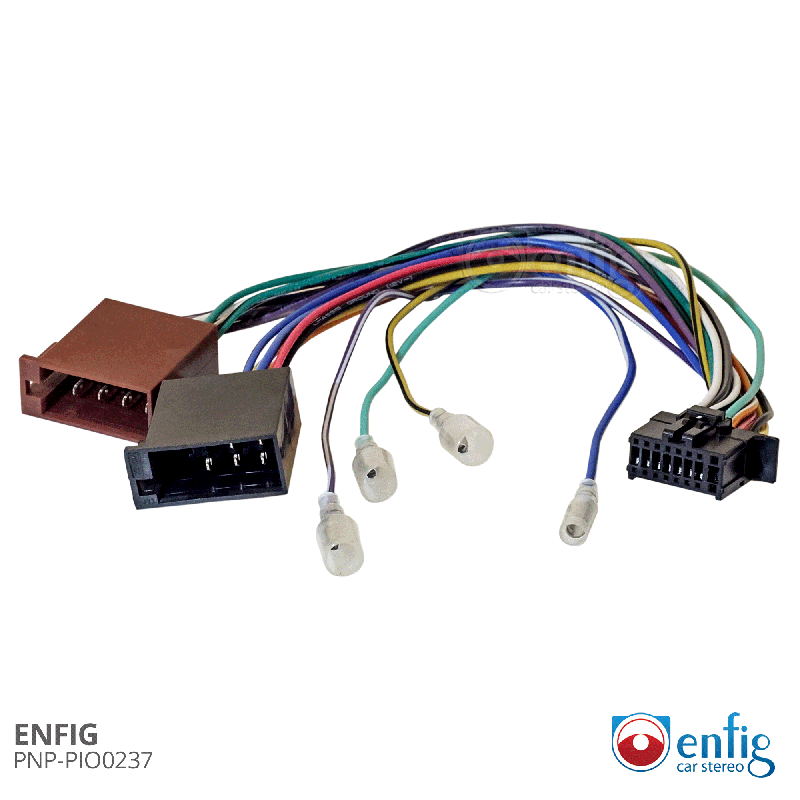 Enfig PNP Plug and Play Adapters for aftermarket radios
Enfig PNP Plug and Play Adapters for aftermarket radios
53
Average rating:

(53)
Direct pugin connection into your aftermarket radio without cutting any wires when using our radio wiring harnesses.
Product Features
These cables are meant tobe used with our RWH (Radio Wiring Harneses) and SRWH (Smart Radio Wiring Harneses).
The convert the ISO end that is meant to connect into Blaupunkt radios into a connection compatible with new radio.
If you have a new radio and do not see it under compatible devices send us an email.
Additional Information
Just because your car has the same connectors does not mean that it is compatible without a RWH or SRWH. Connecting these harnesses to anything except our RWH or SRWH can damage the electronics inside of your new radio.
Use the link below to find the proper PNP converter for your radio.
Compatible Radios
Enfig PNP Plug and Play Adapters for aftermarket radios
53
Average rating:

Featured positive reviews:
Enfig PNP Plug and Play Adapters for aftermarket radios

Perfection
09/11/2019
Let me start by saying I'm glad there is a radio and kit made that is not enon or dynavin.. for the enon there is a 50/50 chance you will have problems and dynavin is either too expensive or non existent. For e46 it's hard to find something other than those two. With enfig not only did I get a different and in my opinion better choice of radio they also offer great customer service, and perfection everytime! I love that I have a sony radio it sounds good, looks good, and the kit was perfect. Everything worked the way it was supposed to! I have full steering wheel controls left intact, great sound overall, and a simple plug and play option! Would definitely recommend to anyone and everyone! Thanks for the great service and product!
Other items you might want to order: