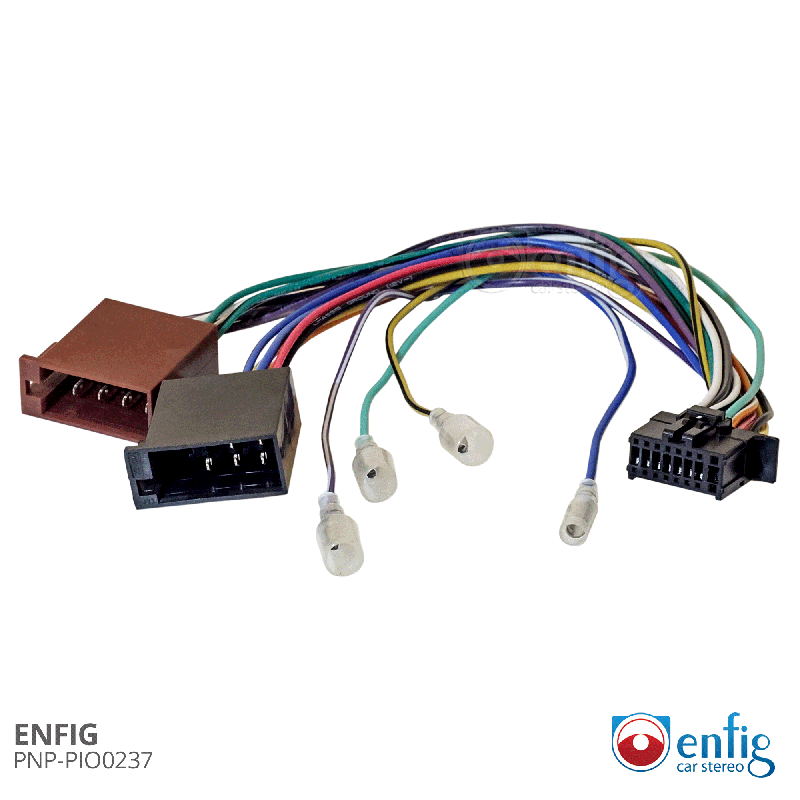 Enfig PNP Plug and Play Adapters for aftermarket radios
(115)
Direct pugin connection into your aftermarket radio without cutting any wires when using our radio wiring harnesses.
Product Features
These cables are meant tobe used with our RWH (Radio Wiring Harneses) and SRWH (Smart Radio Wiring Harneses).
The convert the ISO end that is meant to connect into Blaupunkt radios into a connection compatible with new radio.
If you have a new radio and do not see it under compatible devices send us an email.
Additional Information
Just because your car has the same connectors does not mean that it is compatible without a RWH or SRWH. Connecting these harnesses to anything except our RWH or SRWH can damage the electronics inside of your new radio.
Use the link below to find the proper PNP converter for your radio.
Compatible Radios
Featured positive reviews:
Plug and Play
12/23/2019
Love that I was able to find this store. Was contemplating about getting a stereo as all the installers near me all have terrible reviews with cars failing or radios not working. It's a relief I found enfig because he made it so simple for any one to install their radios themselves. It quite literally took me 15 min to replace my stock stereo with the aftermarket stereo. I would highly recommend anyone to buy the adapters from here as they are of high quality and would help you retain the originals stereo harness without splicing into wires. What I would recommend for your to do is buy some electrical tape or car tape to wrap the wires so you can achieve an oem look in the back. You won't see the wires but at least you'd have peace of mind knowing none of the wires are all jumbled up together
Other items you might want to order: