iPod AUX USB Bluetooth Guide Volkswagen Jetta 2011 2012 2013 2014 2015

Enfig MIC-VW1
-Custom microphone for all Volkswagen 2000-2017 that have a factory microphone location in the overhead lights.
-Can be used with aftermarket radios and aftermarket bluetooth kits that support 3.5mm 1 OHM microphones.
Average rating: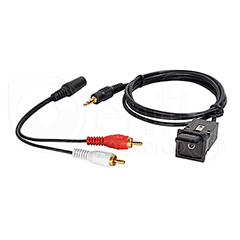 Enfig MK5 MK6 SHIFTER AUX (backorder ETA Late FEB)
Factory AUX port for many 2006-2014 Volkswagen.
Average rating: