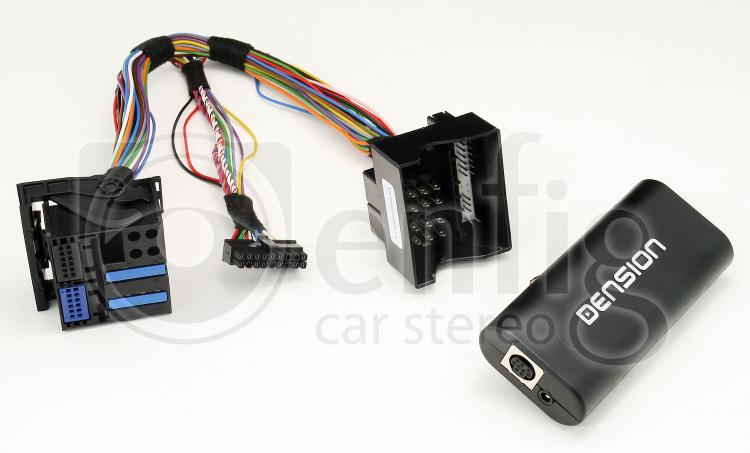 This item is no longer available.
Dension GW16VC1 Gateway 100 Volkswagen 12 Pin text ipod adapter

Be the first one to write a review
We are no longer selling this item online due to the fact that it is not compatible with most US cars. Call us if you wish to come down and have this installed but we are no longer shipping it.
DOES NOT WORK WITH CARS THAT HAVE A NAVGATION RADIO
This Unit does not come with an iPod cable.
Will show text on the MFD instrument cluster display of your car but will not show any text on your radio.
There are 3 modes iPod GW mode gives you iPod text display in your instrument cluster but locks the iPod and iPod UI does not show text but the iPod is unlocked Aux GW activates the Aux input on the main module. Modes are selectable from the radio controls.
Unit retains satellite radio. No pass thru is required.
Does ot work with touch screen radio. For touch screen radios see the Dension GW16V21

Compatible Cars
Volkswagen
EOS
2007
2010
Volkswagen
GTI
2006
2010
Volkswagen
Jetta
2005.5
2010
Volkswagen
Passat
2006
2010
Volkswagen
R32
2008
2008
Volkswagen
Rabbit
2006
2010
Videos
Other items you might want to order: