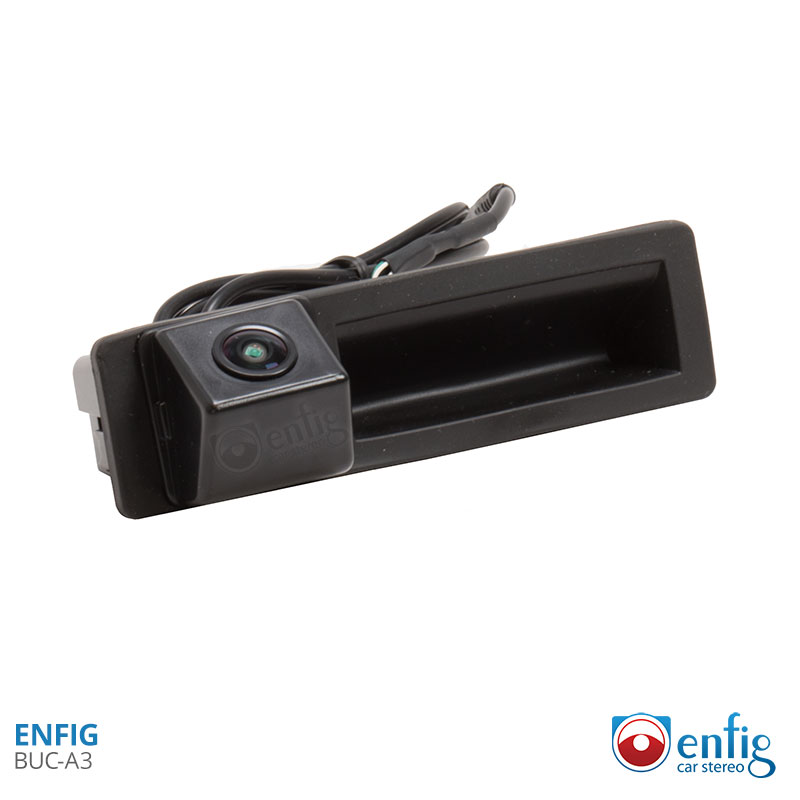 Enfig BUC-A3 - Audi A3 Backup Camera
Enfig BUC-A3 - Audi A3 Backup Camera
4
(4)
Backup camera for 2006-2013 Audi A3.
Product Features
High quality, wide angle, low light camera.
30 foot RCA cable.
39" camera cable
39" camera to RCA cable.
Parking lines can be removed by cuttng loop.
Additional Information
Factory says 190 degree (Diagonal), 172 degree  (Horizontal), 135 degree (Vertical). We say factory becasue we have not measured but we are very hapy with the quality of these cameras.
The 30 foot cable is probably 5 feet longer than you need but its better to have too much than too little.
Compatible Cars
Cars
Notes
Audi A3 2006-2013
Enfig BUC-A3 - Audi A3 Backup Camera
4
Featured positive reviews:
Enfig BUC-A3 - Audi A3 Backup Camera
Amazing OEM look and functionality
09/12/2019
Install-
Take off the rear hatch covers, remove the license plate and the four nuts securing the rear latch. It has two clips that semi hold it into place, you will need to press those to release the unit.

Remove the power source using a small flat head screw driver. Then, take out the license plate bulb assemblies. There are two screws that hold the power source to the old one. Take those out and put them in a bag for storage. You'll remove the power supply bracket and from the top, push the old unit out. You'll need to take the gold tensioner from the old one and put in the new one.

Once this is done you'll put the new unit into the old assembly. Freeding the cord through the hole that is in the assembly.

Since you are unable to reuse the screws, I was having an issue with the bracket staying down. I finally just used a hot glue gun to secure it. It finally would click with you would hit the button.

Overall, I'm excited to have this installed. It will make city parking a breeze.
Other items you might want to order: