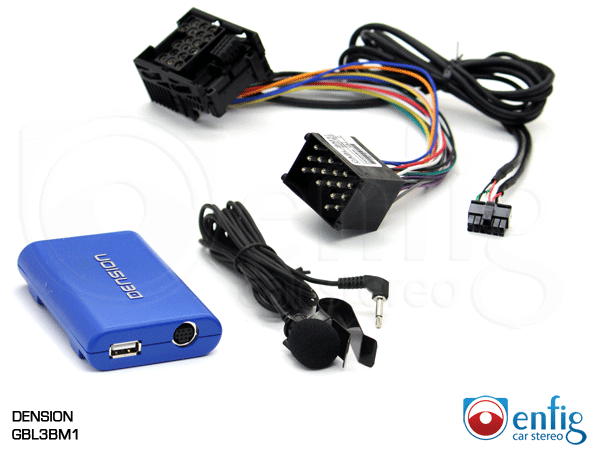 Dension GBL3BM1
Dension GBL3BM1
18
(18)
Bluetooth and USB adapter with iPod and AUX option
-Call audio through your factory speakers
-Song +/- controls through wireless bluetooth audio on Apple and most other bluetooth devices
-Always full control from your iPhone/Android
-Charging of iPod or iPhone (with additional Dension cable)
-AUX input (With additional Dension CABL-AUX)
$

119.99
$119.99
You Save $0.00
InStock
Dension GBL3BM1
18
Featured positive reviews:
Dension GBL3BM1
It gets the details right
11/12/2019
I've been using this adapter in my '05 E46 for the better part of a year now and it's been fantastic.

Installation: A bit of a tight fit but it's behind the dash so no weird looking things sticking out of cigarette lighters.

Sound: 5/5. No whine or buzzing at high volumes.

Ease of Use: 5/5. It connects automatically and is ready to go by the time you press play. You dont have to mess with your phone's bluetooth settings every time. I had an aux cable for a while before this which requires 1 step in order to work: plugging in your phone. This isn't a lot of work to do, but the adapter on the other hand requires 0 steps. Going from 1 step to 0 steps makes a HUGE DIFFERENCE. It doesn't make you do that weird workaround where you hack a radio station either. It even makes the media controls on the steering wheel work.

Overall, this adapter adds bluetooth to your car that makes it feel like it was designed to be there from the factory. 100% happy with my purchase.
Other items you might want to order: